Daniel and Glorianna's Wedding
Redwood Area SDA Camp Meeting
Redcrest, California
July 29, 2016
First a brief background. Originally from California, Glory's family now live in SW Washington state, but enjoy attending camp meeting in the redwoods south of Fortuna, California.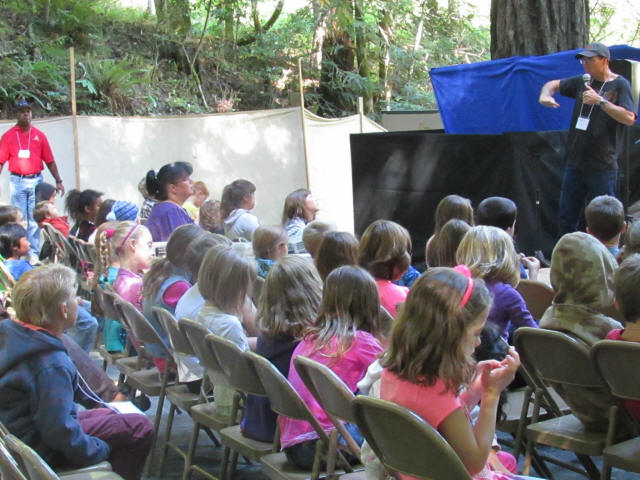 That's where Daniel first met Glory four years earlier in 2012, when he was helping with the Primary age children at Redwood Camp Meeting.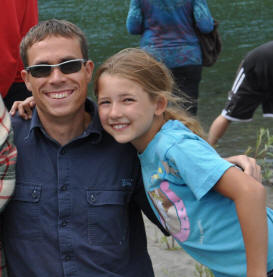 Glory's little sister Emily invited "Pastor Daniel" to eat at the camp of her family, hoping to interest him in her older sister Glory.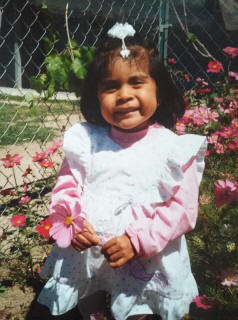 Glorianna Mae was adopted by her parents from an orphanage in Mexico at age 3.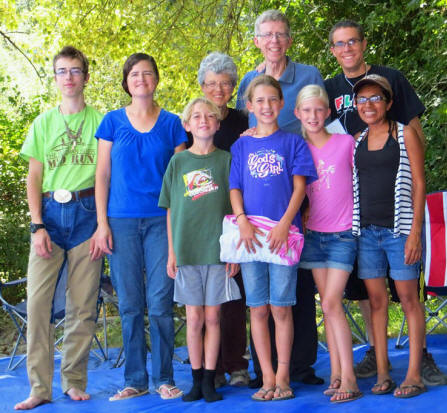 Glory was 20 when she first met Daniel in 2012.
At the time they met, Glory and her family were grieving over the loss of her father to cancer about six weeks earlier. He had served as a highly respected police officer.
Through the years as she and Daniel got better acquainted, their growing relationship helped Glory work through her grieving and healing progress.
As the two spent time together, they realized that they have a lot in common. Glory is a tough little gal, and spent many days working out in the woods, cutting branches from dead trees that Daniel had cut down, and then piling them to be chipped or burned.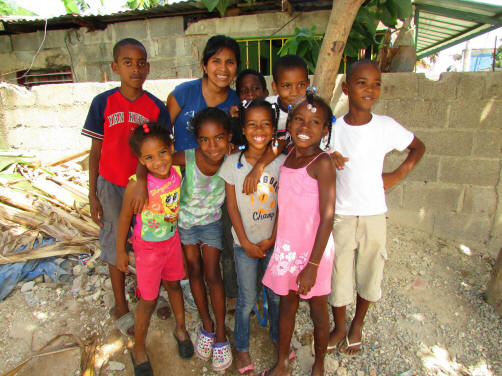 Like Daniel, Glory also enjoys being involved with young people, and in recent years she has gone to the Dominican Republic and Panama on mission trips with her family and other volunteers.
Glory also traveled to south Mexico with Daniel, so she could see where he grew up, and get a better taste of what serving in the mission field could be like if she married him.

In January, 2016, the happy couple announced that they were engaged. Daniel popped the question on Mt. Tamalpais, overlooking the San Francisco Bay.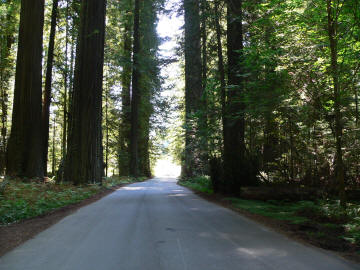 Glory had been collecting ideas for her dream wedding for years, and Redwood Camp Meeting was the logical place, since that's where they first met, and that's where the most relatives and friends on both sides could conveniently meet.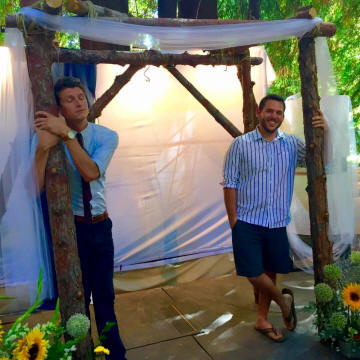 Energetic, lively volunteers worked hard to assemble a rustic arbor, set up wagon wheels, lanterns, and other decorations to fit the Western theme Glory had chosen.
Flowers were kindly provided by Elaine Galvan and Debbie Rood, who live in our community. At this time, we don't have pictures of them. :(
Accompanied by live violin music from the bride's family, Daniel marched the grandparents and parents down the aisle, carpeted with burlap sacks.
Three groomsmen marched three bridesmaids, all dressed in Western attire, down to the front.
Glory's sister Emily and best friends Melanie and Amy were the bridesmaids; flower girls were Glory's stepsister Sarah and Daniel's cousin Jessica.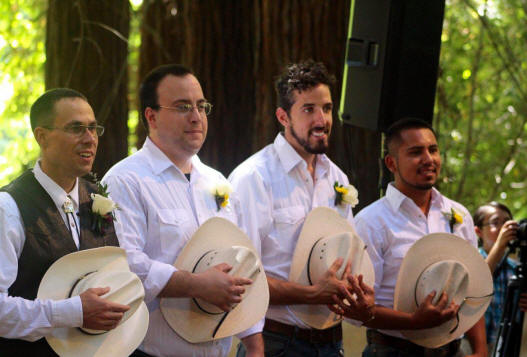 Daniel's friend Josh, cousin Jason and friend Charlie were the groomsmen.
Here they stand, waiting expectantly for the bride, who had stayed out of sight with her girlfriends since the night before.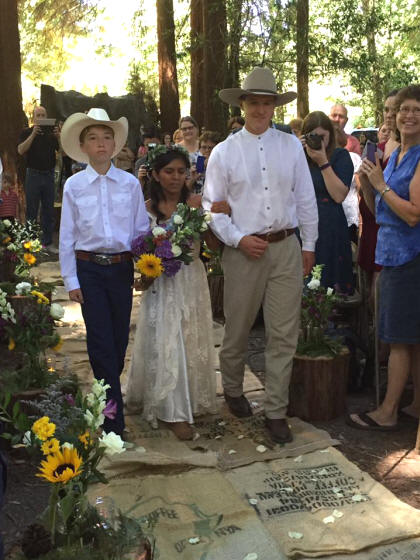 Here comes the Bride!
At last she appears, flanked by her brother Danny and Uncle Geoff, slowly walking barefoot down the aisle carpeted with burlap sacks.
Ah, and just above Glory's head and slightly to the right, we can see Elaine Galvan, who worked for days preparing the beautiful flowers.
Daniel flashes a beaming smile
as his bride comes into view!
Glory's mother Linda "gave her away" to Daniel
as the family
looks on.
Glory's grandfather Alfred Griffith shared a brief message, the pair poured colored sand into a jar while friends played flute and sang, they read their vows to each other, and he pronounced them husband and wife - with one minor amusing glitch, in which he said something like "not forsaking all others"!
Grandpa raised his arms in blessing as the couple kissed for the first time - as husband and wife!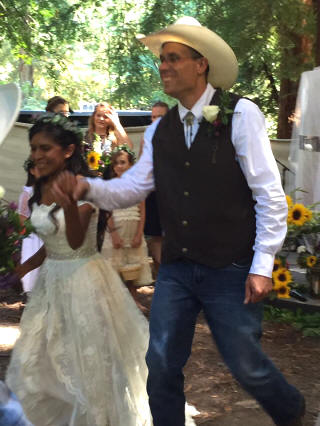 And then they happily bounced away to lively music as the audience cheered them on!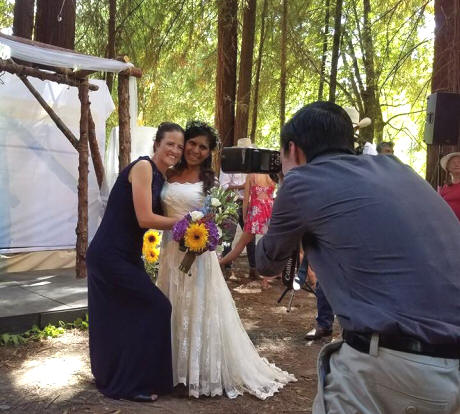 Soon the wedding party and family returned for professional photos, taken by Glory's new stepbrother and expert photographer Nathan Reimche-Vu. A link to his photos will be provided as soon as they are available to the public.
Diana's family was well represented - we appreciate their efforts to be there!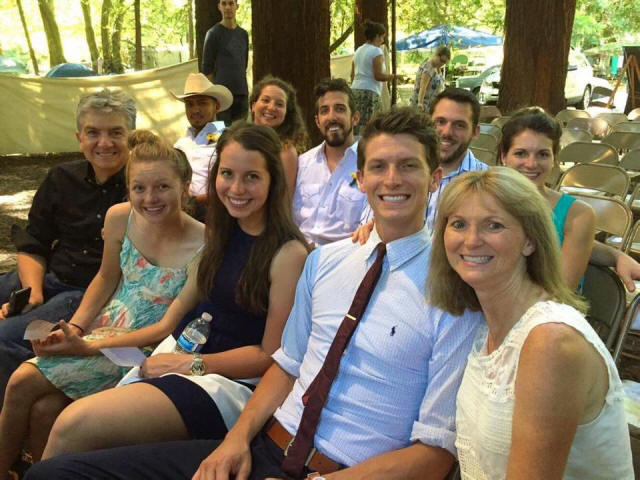 And the whole Medina clan were there as well - all the way from
Maine, Tennessee and other parts of the country!
Daniel's grandparents, still in love and holding hands after 62 years of marriage, sat on the front row. Grandpa recently turned 96.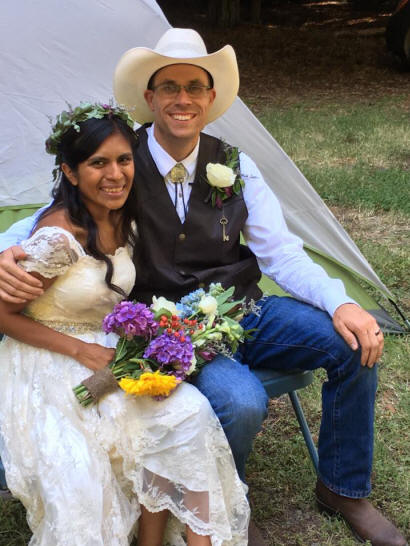 Glorianna Mae and Daniel Adams - the day they had been looking forward to finally arrived!
Reception photos coming later. Click HERE to see a short music video made for the bride.