Vegan Cooking Class Recipes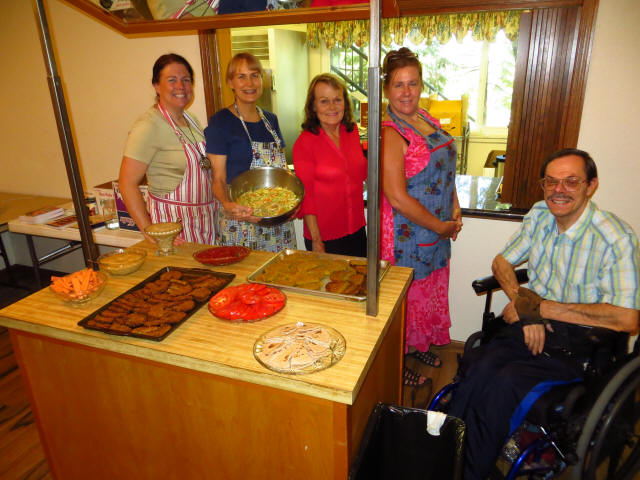 Back in February, 2011 we began sharing healthful living principles, videos, demonstrations and vegan meals on a monthly basis at the Camino Seventh-day Adventist Church.
As the years go by, folks continue attending, often bring friends, relatives and neighbors to enjoy the food, fellowship and at the same time, learn ways to live healthier, happier lifestyles.
We often get requests for recipe handouts from classes that attendees have missed, so are making the recipes available at the link below. They are in Microsoft Word format, and we have not taken the time to sort or categorize the recipes. Until we do so, you'll have to right-click on the files and download them to your computer to see the handout contents.
We have provided the sources for each recipe with no intention of copyright infringement. In fact, we recommend the cookbooks and web sites so you can obtain the cookbooks for yourself.
~ Fred & Diana Adams ~