Home & Family Activities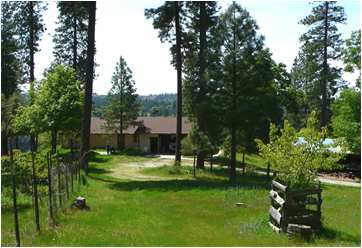 Our peaceful home in the Sierra Nevada foothill community of Mosquito.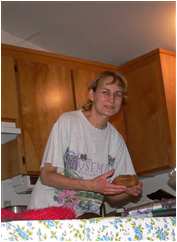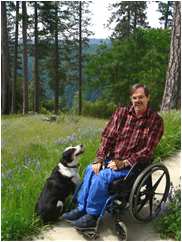 Diana enjoys gardening and experimenting in the kitchen while Fred does laps around the house before going back inside to do computer work.
Links
Sierra Huichol Trip Adventures
Getting carried & flown in Mexico
Our Amazing Road Trip to Chiapas
Part 1 of 5 - contact us for links to rest of trip
Really Living with Fred & Diana
Hope Channel TV Interview details

Tennessee Adventures
A visit with Daniel and Emily, flying with Daniel for the first time, fun with friends.
Paralyzed: Why?
Insights about why God allowed Fred to become a quadriplegic, with pictures.
Down but Not Out
Still active in missions as a quadriplegic

Adams Family News June 2006
Our only online newsletter.

Fun in the Forest
Fred on the TracAbout pulling a log, hauling firewood and other fun stuff that goes on at our place. Fred's first web page. Still learning too!

Deer View Adventure
Riding a 1930 Model A Ford, splashing through mud puddles, exploring ruins of an old resort, picking berries & more!

TracAbout - my tractor chair!
(Large 5.8 MB PPS file)
A fantastic tractor chair takes Fred to places no wheelchair can go!

Diana's Green Drink
A tasty, healthful way we get our daily vitamins & minerals. Created by Jim Conrad.

Diana Canning Apricots
General principles about home canning. By Jim Conrad.